Picasso Residence is an exclusive apartment targeted at corporate and business executive. Picasso Residence is a manifestation of an ideal image in pioneering a new architectural language.
The name-sake development derived its inspiration from the famous Cubist artist, hence the structurally contemporary facade design with various shapes.
The design idea for facilities floor mimic the feeling of Maldives, with the 2 towers growing from a pool of water. Taking into considerations of the wind orientation while avoiding the glare of the sun, the podium pool provides cooling effect to the tower as part of the passive design strategy of the building.
An option with balcony is also provided in this design to celebrate the KLCC view. Lush of greenery surrounds the external building walls, striking the balance between hard and soft element.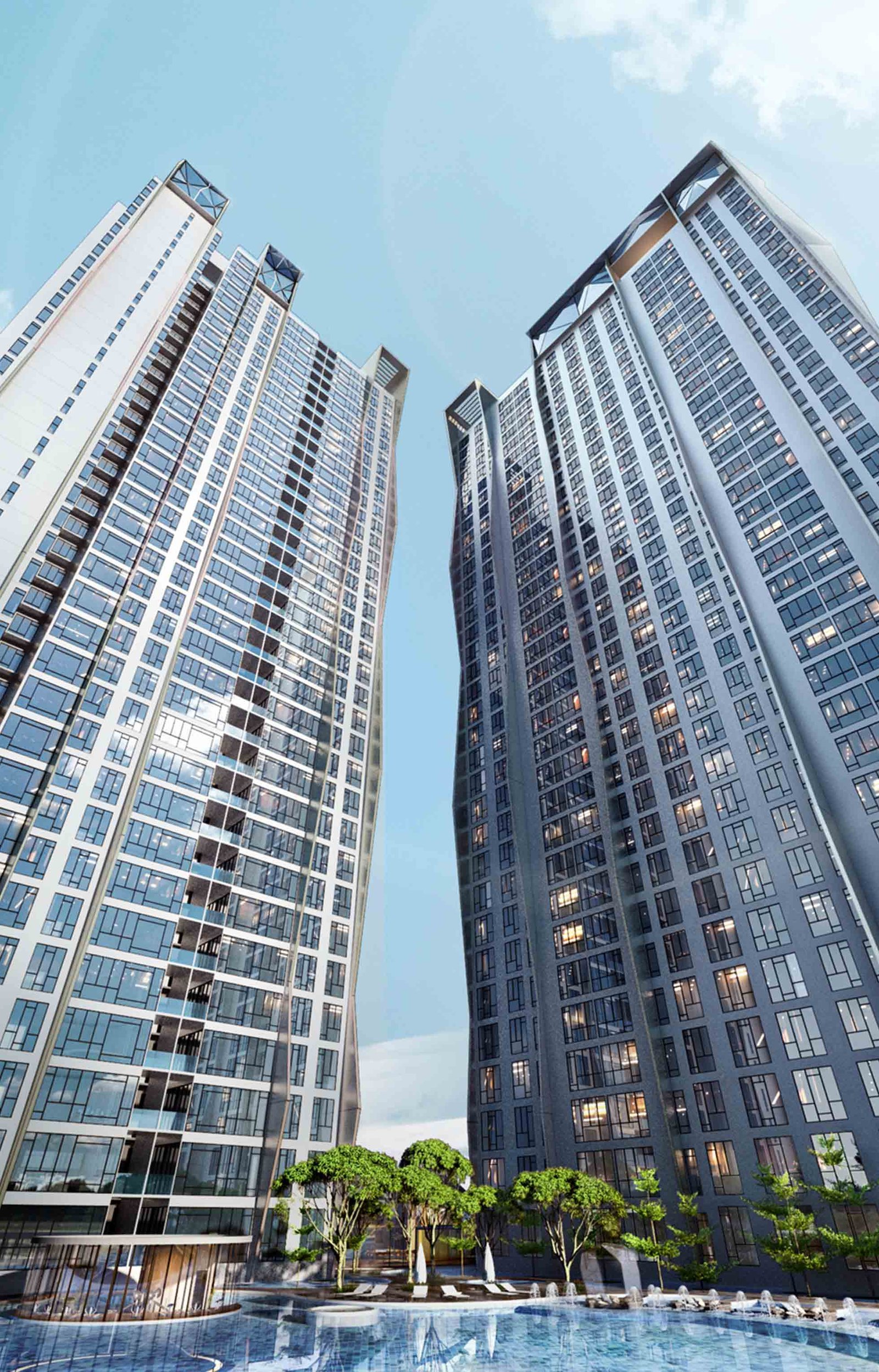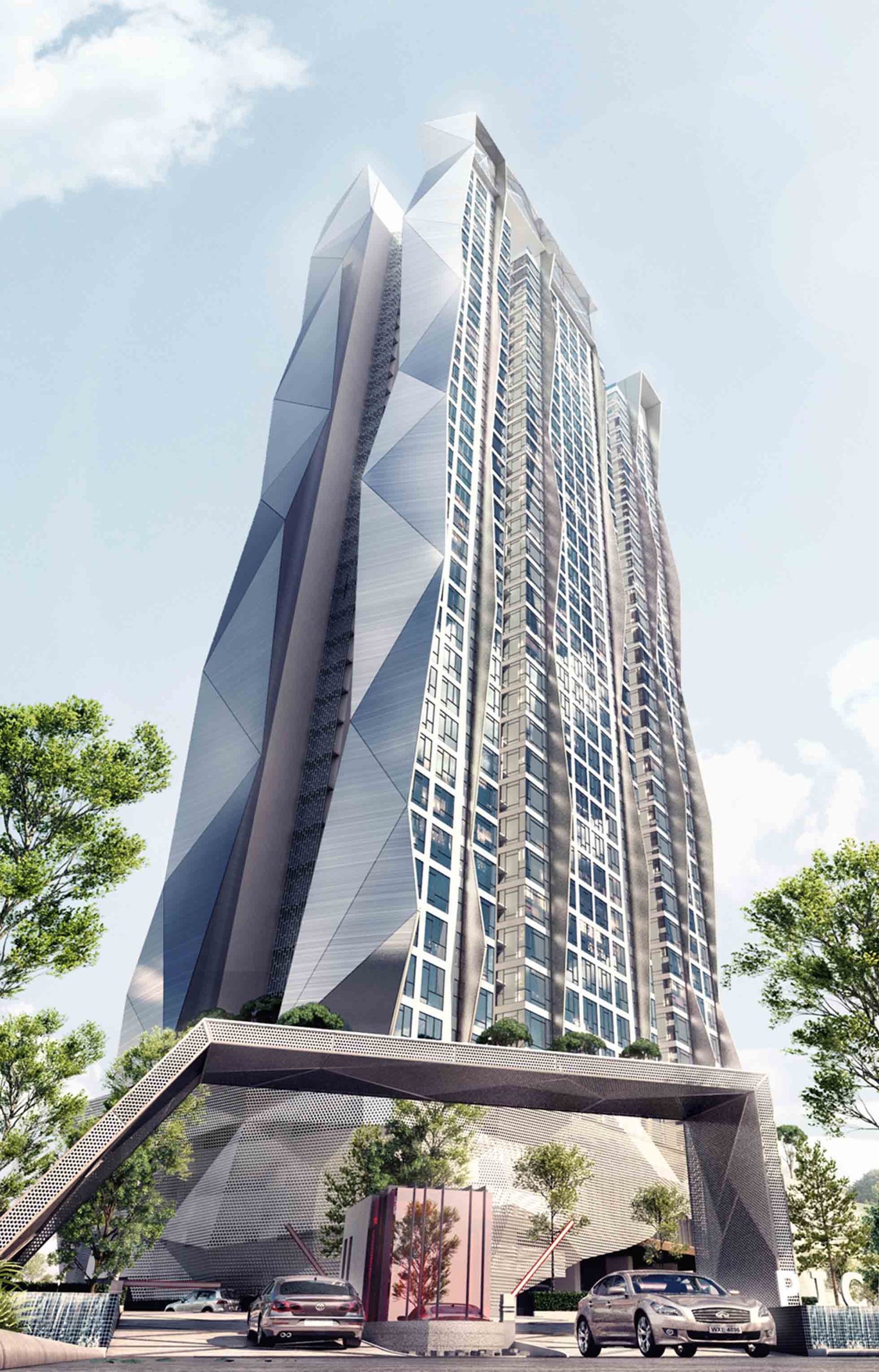 Overall Interior Design
The tower block ground floor offers a grand drop off to the main lobby, subsequently welcomed by the double volume foyer with serving facilities prior entering the semi private lift lobby.
The hierarchy of public and private is significantly drawn from bottom up. The basement is dedicated as the visitor carpark and M&E rooms and going upwards to the Ground floor, having the carpark, drop off and entrance lobby and house owners carpark at the podium. Reaching the tower floors is specifically for private use housing with private facilities. The house owners is connected via the private lift lobby, segregated and protected with an integrated digital security and smart home system.
The typical unit layout consisting of the private lift lobby which is the central hub and foyer leading towards the living unit. Spatial organization of the layout exhibits a huge space for living and dining hall which serves as the heart of the house. Spaces like dry kitchen, dining as well as living space are carefully joined up, promoting a sequential spatial experience leaving the rest of the private room to be separated to provide the much desired seclusion and privacy needed.
Doubled with full height window, the layout is oriented to have uninterrupted view towards the KL City Centre and surroundings.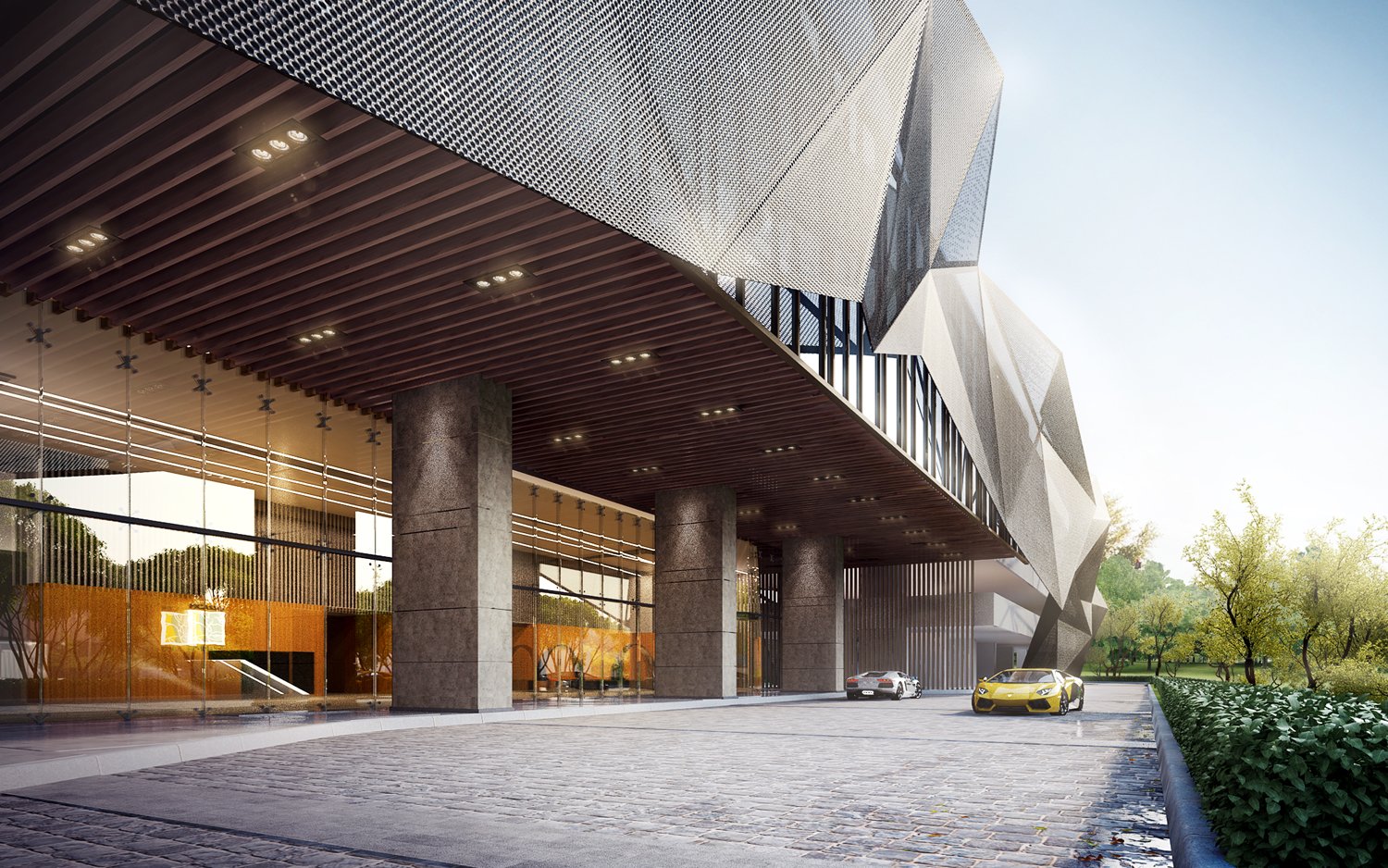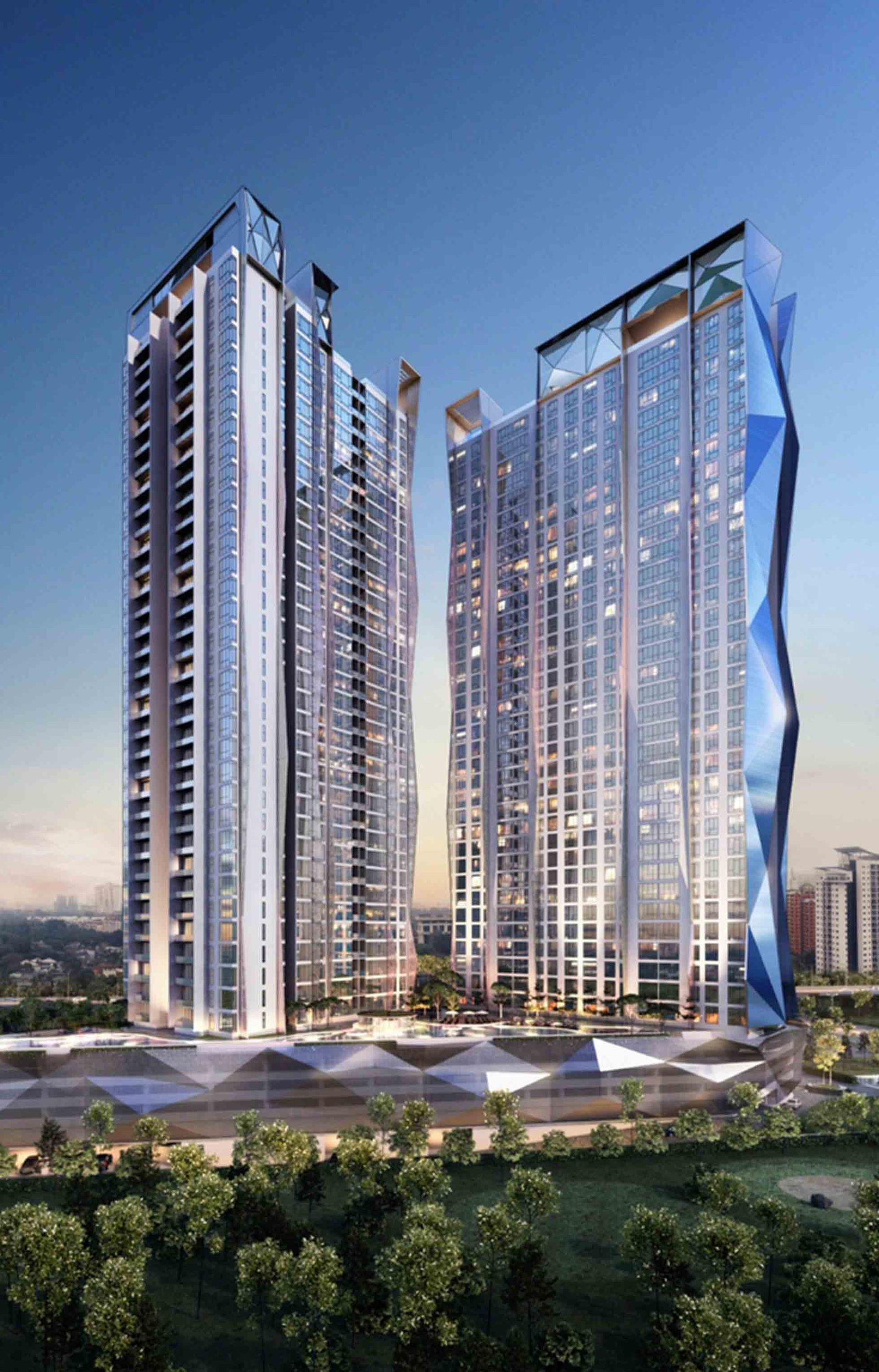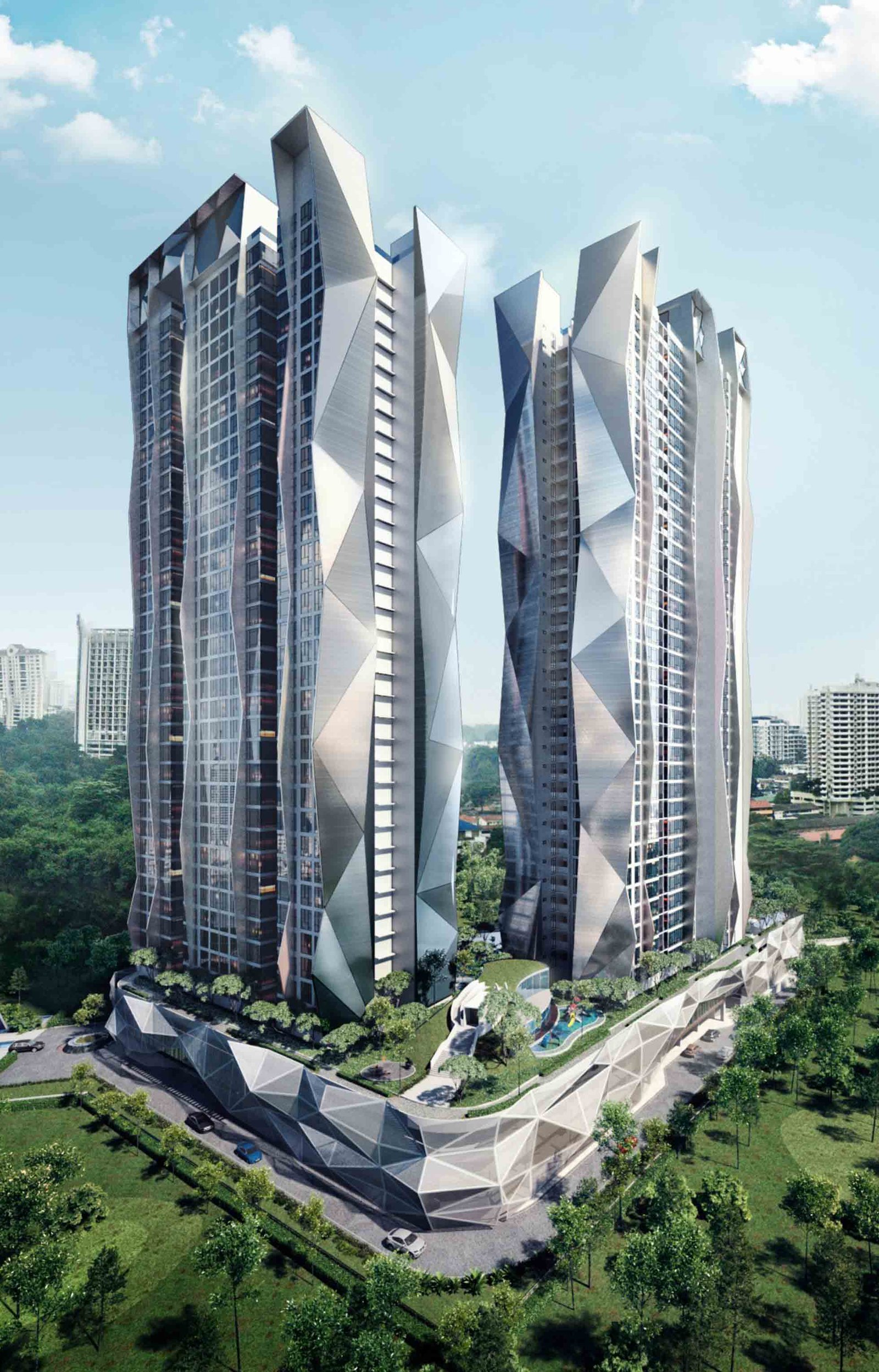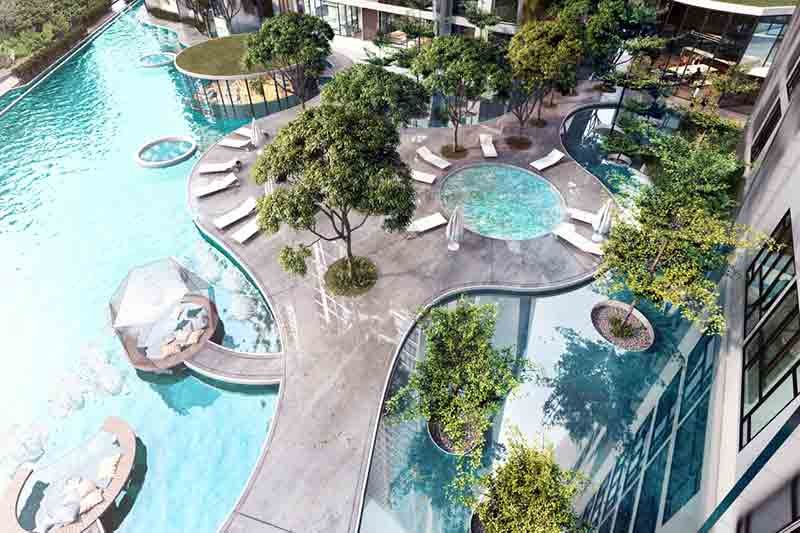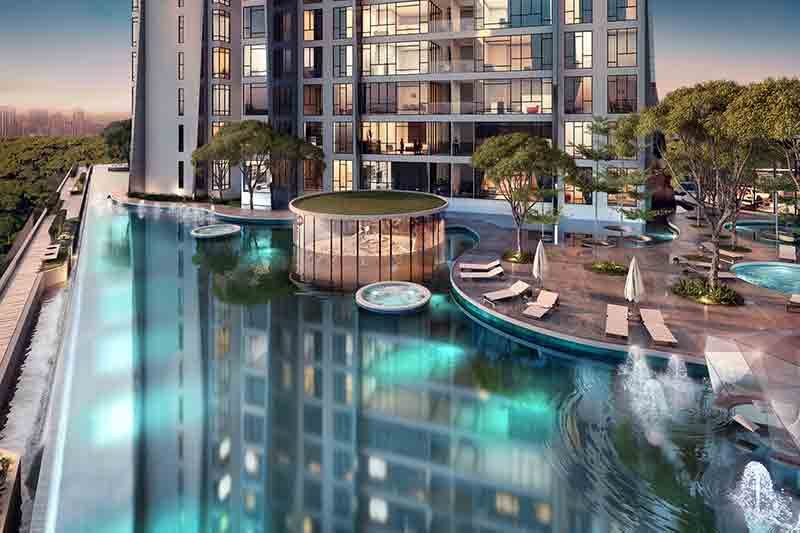 Sustainable Features
-Rainwater Harvesting System
- Cross ventilation
- Energy saving lighting
- Motion sensors at common areas to cut down energy consumption
Environmentally friendly or sustainable construction material used
- Low VOC paint
Innovative Technology Used in Construction
- Aluminium System Formwork
- Flat Slab design for podium carpark
Fire Prevention and Suppression System
- 2 stage wet riser
- fire lift, pressurize lift lobby, and pressurize fire staircase
- command control center
- voice communication system
- sprinkler at LG floor carpark